Cooperation and Advertising
Advertising boards and panels on the golf course:
Hole
The hole bears the name of the sponsor and is equipped with an information panel
with basic information for players. There is an advertising space measuring 40×70 cm
and 80×70 cm. Furthermore, the partner's logo is placed on the flag indicating the hole number.
Advertising board 120×70 cm
Advertising panels are located at the putting green (Putting green), near the clubhouse.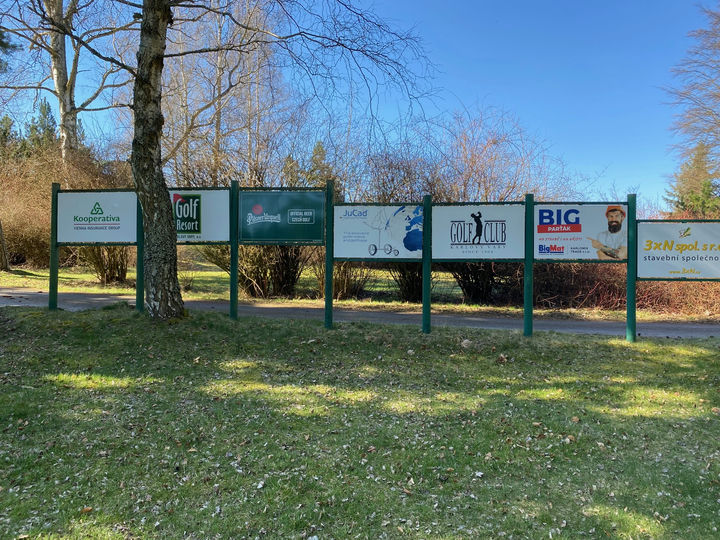 We rent advertising space for at least one year and the final amount always depends on the specific agreement with the partner according to the volume and length of participation.
We thank all our partners for their cooperation and support of our golf course..