Restaurant
A piece of the Grandhotel Pupp on the Karlovy Vary golf course
The experienced team of the Grandhotel Pupp takes care of good food and drinks on the golf course in Karlovy Vary.
It ensures not only the running of the restaurant, which forms the focal point of the golf course, but also all-day refreshments
and festive banquets during local sporting and social events.
The restaurant offers golfers and other visitors a simple but carefully assembled menu.
In the summer months there is also an outdoor terrace for 100 guests with a beautiful view directly on the green of the 18th hole.
Opening hours
April-October
daily 8am-8pm

During tournaments, the restaurant is open only to players.
Restaurant premises
The 60-seat restaurant has a fully detachable lounge for up to 35 people, where you can easily complete a trade negotiated during the game, organize a celebration or meet friends.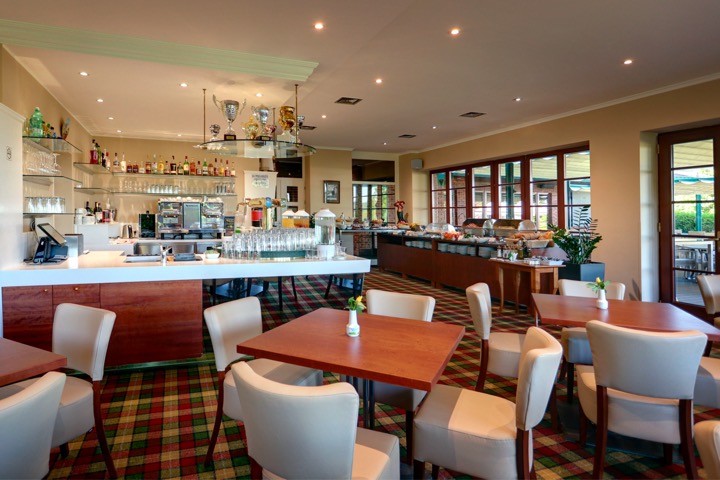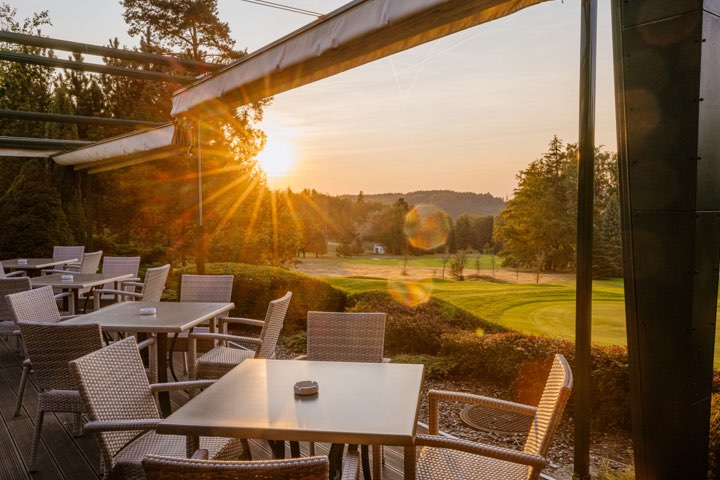 Golf club terrace
The terrace is situated so that guests can, during their relaxation, watch game.
There is a beautiful view of holes 1, 13 and 18 from the terrace.
The capacity of the terrace is 100 seats.
During golf tournaments, there is a prizegiving ceremony associated with refreshments and other accompanying program here.
Contact
Refreshments on hole 9
Are you just halfway of the golf course and would like to refresh yourslef?
We are ready for this situation as well and offer you a short rest on hole No. 9, where you can strengthen yourself for the next 9 holes.